Recent Floods as a Reminder to Act on Climate Change
Photo by KnitSpirit/CC BY-NC-ND 2.0
Carly Nicholson | June 2, 2016
"Rain, rain go away, that's what all my haters say," spits Waka Flocka Flame in "No Hands," the song booming in my Beats headphones, feet propped up at my desk. As I sit in my room thinking about the lyric, and other lyrics containing precipitation references, I realize they all have one thing in common: heavy downpour. I don't think The Weather Girls were implying a sprinkle of men in their hit "It's Raining Men," do you? If we were to modernize the hit today, it might go something like "the average number of men raining down upon us is increasing at a rate of about 0.09 inches per decade globally," but I can't say there is much of a ring to that one.
In the last six months alone the United States has seen a massive amount of excess water slithering around; from creek and river overflow in southeast Texas, to street flooding along the east coast in places like Bethany Beach, Delaware due to snow surge, things couldn't get more saturated. Or could they? The likes of the USGS (United States Geological Survey) host conditional maps detailing flood information across the nation. Texas, being the most decorated on the map as of June 1st, is home to a number of rivers above flood stage. Sadly, the heavy rain and flooding don't appear to stop here.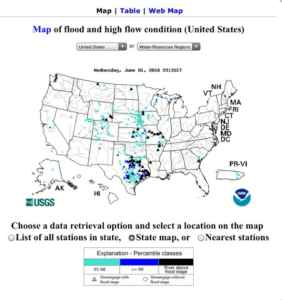 In addition, June 1st kicked off the five month tropical storm season in the Atlantic. NOAA (National Oceanic and Atmospheric Administration) notes a 70% chance that between 10 and 16 tropical storms this season will be named, and 4 to 8 of said storms could be hurricanes. Dr. Gerry Bell with the Climate Prediction Center is quoted saying that this year's prediction is "more challenging" due to "climate influences on tropical storm development," meaning factors such as ocean temperature are proving to make predictions more uncertain.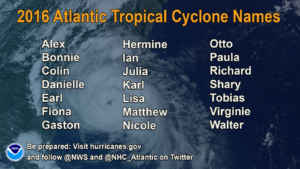 If we don't act on climate change, extreme flooding as seen in areas across the United States, even in the last six months, will persist. In that case, lives will continue to be lost, property destroyed and billions of dollars will be spent on cleaning up the aftermath. So next time you're in a situation where water levels look a bit high remember to "turn around, don't drown," and as always Stay Weather Safe.